ClassPass founder Payal Kadakia has partnered with thousands of fitness studios to create a flexible, subscription workout solution.
Payal Kadakia is the CEO and co-founder of ClassPass. Since its launch in 2013, ClassPass has facilitated over 35m reservations across 2.5k studios in 39 cities. ClassPass is a Google Ventures-backed gym membership startup that grew to over $100m in revenue in 2 years and has raised $84m in funding.
---
Hi everyone. I'm Payal Kadakia, the founder and executive chairman of ClassPass. I hear we have some fans in the audience. For those of you not familiar with ClassPass, it's a monthly fitness membership program that lets you take classes at different studios and gyms, so you can go to a dance class, spin class, yoga class whenever you want to.
The journey of ClassPass, which I'm very excited to share with you guys today has been long and winding like most startups are, and instead of just telling you guys all about the successes and failures, I'm going to focus on one important thing that really has led to the success of our company, and that was making hard decisions. We all face them in our lives and in our companies and they're challenging. But I will tell you, and I hope from the stories I tell you today that you can make through them, make it through them and get to the other side.
So let's start. My parents came here in the 70s from India and the most important thing for them was making sure my sister and I got a good education and had a good career. So I went to MIT and I worked at Bain, but my true passion in life, as you can see here was Indian dance. So I started dancing when I was three years old and it became the place where I belonged. It was my heart, my passion, and it always made me feel centered. So three years into consulting at Bain, most of my friends were going off to business school. It just didn't feel like the right decision for me at the time, I wanted to pursue dance, and so that was the first hard decision I had to make in my life.
I didn't follow the path of many others and I took a job in the music industry. And while that was challenging at the time, it actually opened up an amazing opportunity for me. I built my first startup and it was a dance company. I got together the best dancers I knew in New York City and we started practicing and performing every weekend and every night. We performed all around the nation at amazing venues like Alvin Ailey and Lincoln Center. We even ended up on the cover of the art section of the New York Times.
I was having the time of my life. I was in my 20s. I spent all my time either at work or dancing, but three years in I was at another crossroads. This wasn't going to be sustainable, and I also didn't know what I was going to do with my career. Luckily enough, at that time, I went to go visit one of my friends in San Francisco, and I met all these entrepreneurs and in New York City about six years ago, there weren't many. And so I saw all these people building these amazing apps and products and it was amazing that they were doing it on their own terms.
I knew how driven I was, I also knew how creative I was and I thought I should give that a chance, but I needed to think of an idea, so I actually gave myself two weeks to think of something. 36 hours later I was sitting at my desk and I was looking for a ballet class online. After being on Yelp for hours, Google searching and having multiple tabs open, I was really frustrated and I didn't even go to class. I kept thinking to myself, what if there was an open table for classes? It seemed to make sense and I knew I had to build it, not just because I wanted to be a tech entrepreneur, but I wanted to connect people back to their passions.
I had fought to keep dance in my life, my entire being through college, through my career, and I wanted to help bring that back to other people. There was one big thing in my way though, my job. I don't know how many of you guys have quit your job before or thought about it. It's not an easy decision. My favorite quote is on the other side of your greatest fears lives your greatest life, and that's how this day went down.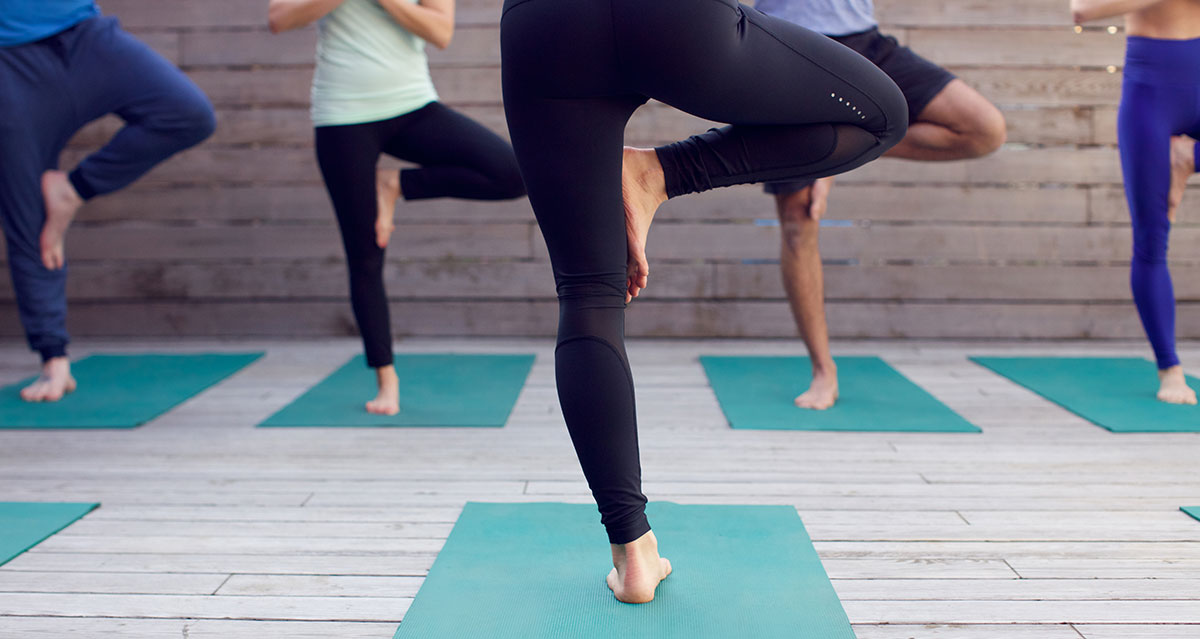 I got to work that day. I told my boss, "Hey, I think I'm going to go pursue some entrepreneurial endeavor." I wrote an email to my executive team and one of them who I had spoken with maybe a few times in my three years there decided to call me to his office, he wanted to hear about what I was building. So I went up there, and I was a little nervous, I hadn't really gone up there before and he spent two hours with me. I told him about what I was building and I walked out of that office that day with a $10,000 check and my first advisor, this was the day I quit my job, and so we were off to the races.
We started building Classtivity, which was the first incarnation of ClassPass. It was an open table for classes and we were aggregating all this data and all the schedules from around New York City. We even got into Techstars New York. We were one of 13 companies out of 1500 to get in, and finally, at demo day we launched our product, and this was a year and a half after we started building it. And that's a really important point, which I'll get to in a second.
We had a lot of press. We ended up on the cover of Inc Magazine and a ton of buzz, but I felt like a fraud inside and here's why. We had no one booking classes. So I built a beautiful website that aggregated all this information, but no one was going to class. It was terrible obviously for the business model, but even more so for the mission I started out the company for. I knew we had to start another product and try something new, so this was our first pivot.
Instead of sitting behind our desks this time, we started going to the studios and talking to them about what they needed. We noticed a lot of them were offering a first class for free and we decided to package these together and offer our first product called the Passport, was called the Classtivity Passport at the time. It was a $49 offering, that let you try 10 classes in your local area.
One of my favorite things about this time is after building a product for a year and a half and not having it work, we were so scrappy. We made our first 20,000 reservations manually. For every reservation that came in, we would go and book it ourselves and then send an email to the customer. We weren't going to build things that people didn't want.
Class Passport did well, and in three to four days we had more reservations in the Search Engine, but there was a problem. No one was going back to the studios, and we got these classes for free from our studio owners, so we needed to find a way to fix the business. The one thing we learned at this time was how much people loved the variety. So much so that they were actually frauding us in signing up for our product over and over again when they couldn't. We even did a survey and 95% of our members said they would do this product again if they could do it and go back to their favorite studios.
So all of this was leaning to a subscription model. We finally launched the subscription model, but to get my team there was not as easy as one would think. So at this point I had a team of four people and in the past three years I had now asked them to build two products and we were making progress with the Passport, but it wasn't enough.
See we had about a metric of 75% of our customers needing to go back to our studios to make that relationship work, and only 15% were, it was too wide of a gap. And luckily enough, my team believed me and we decided to iterate one more time. So we built ClassPass. ClassPass was a subscription where you could go back to these classes up to two times a month when we first started, and it was one of those products that was immediately viral. People just loved it and they wanted to tell their friends about it. And more than just the purchases, I think what I really felt was the letters from our customers telling me that they had never looked so forward to working out and they felt like this product changed their life. I kind of knew we had hit lightning and that doesn't happen very often in a company's history.
Source: Run the Jungle
So at that time we had three products in the market. We still had the Search Engine, we had the Passport, and we had ClassPass. For any entrepreneur, you know focus is a really important thing. We weren't focused. One of my entrepreneurs would call me all the time and say, "Payal, you need to get rid of the Passport. It's like crack to you guys. It will be a chapter in your book one day." And at that time I was like, "No way, it's such a good product." And in hindsight, no one at ClassPass today knows what the Passport is, and so he was right.
So we rebranded and became classpass.com at that time. We actually threw a party and invited all of our members to it. It was a really fun time in the history of our company and we knew we had magic, but our investors weren't convinced yet. They didn't know if this was just a New York City phenomenon. So we decided that we would launch in multiple markets. So we brought ClassPass to Boston, San Francisco, Chicago, and we saw the same adoption in our product.
I found myself back on Sand Hill Road to raise more capital. For those of you familiar with Sand Hill Road, it's where all of our favorite VCs are. I had been there three times before, many times I came back empty-handed, but this time it was very different. I had a product that worked and people gave me term sheets. I had more money than I needed, and as exciting as that sounds and someone who'd been building this for three years, I was actually really overwhelmed. I didn't know how to make a decision on who I was going to build a future of ClassPass within three days.
So I decided that I would make the decision and go with one of my trusted advisors, Fritz Lanman. Fritz and I had met earlier that year via David Tisch and when Fritz and I met, he was one of those angel investors who told me to put away my slides and just tell him what I wanted to build. He's actually a very different type of investor. Most investors want to doubt you, and he actually told me from my hustle and from the charts I was showing him on our growth that he thought I had built the next generational defining company.
It was a conversation I had never had with an investor. And because of that, he became one of my trusted partners, and when he told me he could give me my $12 million, I said, "Let's do it." So it's $12 million of fresh capital in the bank and a product our customers loved and our partners loved. We had to protect it. We started seeing copycats in every city and it was ours to lose. So we had to move fast. We were in about launching about eight markets by the end of that year, and instead of launching eight, we wanted to launch 20, and we then launched 10 right after that. My team doubled in size in a matter of 10 days. It was a pretty hard decision to make, but we knew this was ours. So we started moving forward. We became national and we also hit our 1 million reservation.
Yes, we're now at 35 million, but this is crazy. So when we hit our 1 million reservation, we knew that a lot of this growth was coming from our unlimited product. It was our product that let people work out as much as they wanted to.
As a founder, you put things out there, you never know how things will end up playing out in the market. And one of the hardest things for us to ever predict was usage. One of the great things about our unlimited plan was people started working out double the amount they used to, but we were paying our studio owners for every class that was attended. So the business was suffering and we had to do something about it. So this is when we decided to make our first change to improve our business. And I never wish this upon any founder, it's a hard thing to do, but we raised prices by $25, the hardest thing about that was it didn't work.
So we had to go back to the drawing board and figure out what to do. I knew we have to increase the price of the plan even more, but I still wanted to make sure we were accessible and affordable, because that is a promise we made to our members and to the world.
So we launched a five plan and a 10 pack. We didn't know how the market would take them, but luckily enough, people loved them, we actually attracted an entire new user base, but we were still having trouble with our unlimited plan. I knew we had to make a change. When I would walk into the office every day and my employees would come up to me with new ideas on how we could restrict usage. That's exactly the opposite of why we started this company.
So we finally made the decision to eliminate our unlimited product at the end of last year. This is one of the hardest decisions I've had to make as a founder. I wrote a letter to all of our members. Number one thing I wanted them to know is how hard we tried, and the second thing I wanted them to know was how much better we were going to make this experience.
And luckily enough they listened and they heard and they felt it and many of them stayed with us. We actually have a ton of new plans now that are actually growing even faster than we were before. So it was great to know that even after all these nine hard decisions, we ended up having a great business, happy customers and happy studios. But there was one last decision that I had to make and it was for me personally.
I started this company because I'm an artist and I love creating and building. The role of a founding CEO changes as your company grows and I want it to get back to building. So I recently decided to switch roles with Fritz. Fritz is now the CEO of ClassPass and I am the Executive Chairman. And I am working every day on our new products, brainstorming, wireframing back to the beginning of building the future of ClassPass, and I couldn't be more excited.
We just closed $70 million of funding, which is crazy. Thank you. We're in 39 cities globally and expanding, 35 million reservations, and we have a team of over 200 people. And my favorite thing about them is they're ready for anything we throw at them, and they're ready for the next big decision that we're going to make. And so before I close, I leave you all with one question. What's the next hard decision that you're going to make? Because the best companies and best people who've made an impact in the world have all had to make them. So I hope the next time you're faced with one, you decide to say, yes, thank you.
Comments