Young consumers are altering a $48B brick-and-mortar business

7 Minute Read
Business is Budding
Americans spend $48B a year on plants. But there isn't a single direct-to-consumer (DTC) retailer that does $10m a year in sales.
More than 80% of plant sales last year occurred in big box stores like Home Depot and Lowe's. But entrepreneurs are bullish on the online plant business, confident they can exploit market niches the mega retailers have ignored.
Our analysis of the online houseplant market shows it has the potential to sprout into a $700m+ annual business.
Don't believe the houseplant hype? Consider how fast the online mattress industry grew. In just seven years, it went from $162m to $1.7B in annual sales, driven by more than a dozen startups cumulatively worth billions.
Our deep dive into the botanical business shows who's winning and how they're doing it, along with gaps and growth opportunities for shrewd investors. It's time to talk the dirty but big business of online plant sales. Now let's dig in.QUICK FACTS
Two direct-to-consumer plant startups have raised a collective $9.2m. There's plenty of room for more.
Americans spent $48B last year on garden supplies, led by the growing popularity of succulents.
Online mattresses grew from less than $200m to $1.6B+ through the direct-to-consumer model. Indoor plants have comparable potential.
The Players
Big box stores: Large retailers like Home Depot and Lowe's account for ~83% of houseplant sales in the US. They ship plants online, and thanks to bulk purchasing they can sell plants at lower prices than nurseries. Where they're vulnerable: The help isn't always helpful, and the plants aren't always so healthy.
Independent nurseries: Neighborhood retailers both grow plants and sell them, serving as physical retail stores for consumers and growers for other retailers. They account for roughly 17% of plants sold in the US, according to Nursery Management magazine. They're known for having expert staff and top-quality product.
1-800-Flowers: Its parent company reported revenue of $1.1B in 2017, with the plant and flower division bringing in $450m. Without brick-and-mortar storefronts and highly paid staff, they keep their costs low. The company's gross margins? Nearly 43%.
Amazon Plants Store: Plant retailers trembled when Amazon's store went online in late 2017, but Bezos's online garden center has yet to dominate. The company doesn't beat big box stores on price, and its options can be overwhelming for a first-time shopper. But its monster platform and Prime shipping discounts give it an obvious edge over any online player.
DTC startups: Companies like The Sill, Bloomscape, Greenery NYC, and Leon and George compete largely on quality customer experience. They build brand awareness through educational blogs and Instagram, and develop communities through classes, memberships, and advice columns. Moreover, they limit choices to eliminate shopping confusion.
NOTABLE ACTIVITY
10/6/17 The Sill raises $2.5m in seed funding in the first recorded direct-to-consumer plant funding
2/17/18 Amazon launches its Plants Store and introduces website focused on shrubs, flowers, and succulents
8/16/18 The Sill raises $5m in Series A funding
9/20/18 Bloomscape raises $1.7m in seed funding in the second and only other direct-to-consumer plant startup to raise money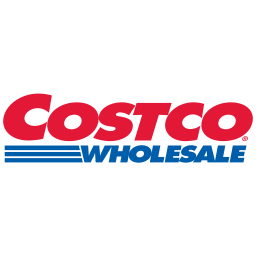 2/12/19 Costco introduces succulent garden offerings
Deconstructing the Market
The nearly $50B Americans spent on their gardens last year was buoyed by baby boomers and married couples. But millennials, who don't own homes at the same rates as their predecessors, won't be watering the lawn and planting petunias like their parents. They're migrating to big cities, where busy jobs, small apartments, and limited acreage are the norm.
"I can say with certainty that I'm not going to garden like my mother gardens," says Eliza Blank, CEO of The Sill, an online plant retailer.
But if social media is any indication, the youngins dig plants. On Instagram, an account called Urban Jungle Bloggers has 785k followers, and there are 2.1m posts tagged "#urbanjungle."
And a 2015 report found that 5m of the 6m Americans who took up gardening that year were between the ages of 18 and 34.
Potted plants accommodate the millennial lifestyle, fitting nature into all those cramped city spaces. That's key since 68% of the world's population will be urban by 2050.
"We're living in apartments for longer and we're renting for longer, and plants are an easy add-on to make a rental feel like home," Blank says.
Nearly 30 percent of US households purchased a houseplant in 2019. Between 2015 and 2017, Home Depot's indoor garden sales grew 3.5 times faster than its outdoor garden offerings.
What's Driving the Growth?
Social media: Channels like Instagram provide an organic content platform for design-centric plant branding. Posts like this one feature houseplants against stylish backdrops that appeal to millennials, and allow users to share trendy houseplant content.
Convenience: With the rise of Amazon, millennials are conditioned to expect convenience. They'll pay top dollar to save a trip to the grocery store or nursery.
Self-care: Research suggests that plants are good for stress, a fact that online articles love to tout (see: "5 Easy Houseplants to Love, Based on Your Mental Health Needs" and "Plant Care is Self-Care"). The self-care market grew 12.8% to $4.2 trillion globally between 2015 and 2017.
How Big Will It Grow?
Nearly one-third of US households bought at least one houseplant in 2018. If they spent $20 per plant, that's more than $700m in sales.
But some experts believe the market has a far bigger ceiling. The global indoor plant market is projected to grow 66% from 2018 to 2025.
Figures from Garden Research's 2018 National Garden Survey suggest the houseplant business could be a multi-billion dollar industry.
"We feel the online market has only scratched the surface," says Justin Mast, CEO of Bloomscape, a direct-to-consumer plant retailer. His company, founded in 2017, is seeing 50% month-over-month growth.
The Sill — which was started in 2012, making it the oldest DTC houseplant startup — grew 200% to 500% a year through 2016, Blank says. Last year, the company shipped more than 100,000 plants and did more than $5m in sales, a nearly 300% increase from 2017.
The Sill recently concluded two rounds of funding: In late 2017, it brought in $2.5m in seed funding (no, not those kind of seeds). Last year, it landed $5m in Series A. Bloomscape, meanwhile, raised $1.7m in September 2017 and raised more money last month.
Two Trends to Watch
As the houseplant industry evolves, two trends will influence its growth.
The first trend is nurseries' shift to e-commerce. Many nurseries have been slow to adopt online sales channels but are expected to build them out in coming years, creating an opportunity for discerning startups who can help them transition.
Bower and Branch, one online retailer, found that about 50% of its sales occurred during non-store hours, a big missed opportunity for nurseries doing only physical retail. Another plant retailer, Nature Hills Nursery, has seen double-digit YoY growth for the past five years. In this setting, many nurseries may take the leap for online retail.
In the U.S., e-commerce sales grew to 14.3% of retail sales in 2018, a 12.9% YoY growth.
ABI Research forecasts that e-commerce will make up 25% of global retail sales by 2025, which bodes well for DTC houseplant adoption.
The second trend to watch is a shortage of growers stemming from the 2008 housing collapse. In the first year of the recession, floral and nursery sales dropped 17.7% in California alone, with 25% to 50% of the nursery industry declaring bankruptcy nationwide.
In addition, the plant industry is facing a labor shortage that poses a risk to supply. In 2017, 70% of the U.S.'s 100 largest growers were affected by the labor shortage and 69% were concerned about skilled labor availability.
Because of the shortage of growers and growers' unwillingness to produce more supply, DTC startups like The Sill prematurely run out of stock on their most popular varieties — an inefficiency that should be addressed at the grower level.
The labor shortage echoes in the broader agriculture and horticulture industries. As the cost of labor rises and availability decreases, future plant, fruit, and crop supplies hinge on alternative farming practices, development of automation technology, and recruiting H-2A visa workers.What Are All Those People Buying?
Succulents are selling especially well: In January, 1-800-Flowers announced in its annual letter that it launched a succulent line.
"This is a growing product category," the company said, "particularly popular with millennial customers." Last year, 1-800-Flowers' parent company reported revenues of $1.1B, with its plant and flower division bringing in $450m.
Succulents are so hot globally that people are literally flying overseas to poach them off the Pacific Coastline. Whereas succulents sell wholesale for $1 to $2 each (and propagating is free), a succulent trio sells for $48 on The Sill's website, translating to 60% to 80% margins.
In the past year, Google search volume for variations of "buy succulent plant online" ranged from 239,460 monthly searches to almost 2.4m monthly searches. (Link to our spreadsheet.)
Market Opportunities & Impediments
DTC startups will continue to target millennials, who will make up 75% of the workforce by 2025, as well as Gen Zers as they enter the workforce. Another trend they're capitalizing on: In some cities, office plant sales are growing 25% annually. One study suggests that office plants can boost productivity by 15%.
Increasing demand suggests that there's room for more online operators that sell different kinds of plants and shrubs than big retailers.
But keep in mind that shipping logistics can be complicated (check out this bootstrap guide to shipping). In 2017, five years after The Sill had gone online, Blank admitted that the company was still struggling with shipping. Additionally, each state has different restrictions on interstate plant shipping that you'll have to keep tabs on.
Another opportunity: Sell custom pottery or other high-margin accessories for indoor plants, which aren't subject to shipping complications or grower supply limitations.
Pots can make great centerpieces for Instagram content, like in this post. There are 6m posts tagged "#pottery" on Instagram, and one of the biggest plant pottery stores on Instagram has just 13.4k followers. According to Ibisworld, the ceramics market is worth $3B in the US.
If you're selling plants online, you can diversify into watering containers and plant shelves, and consider high-end offerings, such as automated plant growing systems.
Consider creating educational blog content to drive traffic. And you can build community through online classes like The Sill's plant design classes.
At the end of the day, "[branding] comes down to connecting with our customer," Blank says. Those efforts at connection add up: 86% of buyers will pay more for a better customer experience, according to Walker Information, a business consultancy.
If you're savvy with tech, dive into plant analytics. Nurseries tend to under-supply to avoid having surplus. Helping them forecast future plant demand could allow them to boost sales and maximize profits.
"Growers got a lot sharper on growing 'to order' or growing close to prior year sales," Jeff Gibson, landscape manager at Ball Horticultural Company, a Chicago plant distributor, told Nursery Management magazine. "Many growers determined it is better to run out than to grow extra."
But by leveraging search and social media data to accurately forecast demand, nurseries could grow more effectively to meet demand with little risk of overproducing.
Comments